Come & join us on the slopes
Redcarpet Champéry has been giving skiing & snowboarding lessons from this corner of the Portes Du Soleil mountains since 2005.
Our team of talented & multilingual instructors are committed to helping you build confidence and guide you to the next level in all your snow sports activities in the mountains.
We offer lessons & courses to match every age and ability. Each lesson is built around you and what you'd like to experience on the slopes.
Champéry is a traditional Swiss farming village with direct access to the famous Portes du Soleil ski area. Spanning 2 countries, 12 resorts and with 650km of ski runs, the Portes du Soleil is the world's largest skiing  area.
Located just 90 minutes from Geneva, Champéry is located at the foot of the majestic Dents du Midi mountain range & offers visitors Swiss village charm, and a great family-friendly atmosphere.
Access to the slopes is via the main cable car, situated at the lower end of the village. There is also a fast 6-man chair lift from Grand Paradis – linked to Champéry via a short, free shuttle ride. 
Since 1990, Fall Line Skiing has been a dynamic ally to skiing enthusiasts, delivering gripping stories and detailed gear knowledge. Proudly partnered with them, we bring you the latest in skiing experiences and gear updates, committed to the best of this exhilarating sport. Don't miss out on an affordable subscription with a wealth of skiing insight.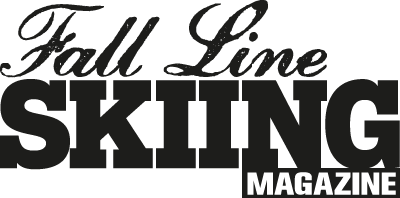 What our clients say about us
My 7 year old boy joined Marion for a week of all morning every morning ski camp during February half term. He is a real blaster on his skis and a handful to control! He was with an awesome bilingual group who loved every morning. He was up early and dressed in his ski-kit everyday roaring to go. That says it all. He loved it and Marion's skillful coaching and support brought on his skiing. Thank you for all the time and effort you put into him this week. We really appreciate as parents knowing that he was in such a caring and supportive environment. We will be back at Redcarpet next year.
Passé une semaine exceptionnelle en compagnie d'AlizeeTres pédagogue, patiente et sympathiqueJe recommande fortement
Paul was a fantastic teacher and the children were very eager to spend their three hours with him on the slopes. Such a nice guy, great ski coach. We would definitely come back for more! Merci beaucoup 😊
Marion was an excellent teacher!! She is really hard working, patient and nice! She permitted our fast progression🎿
My family and I had a two hour private lesson with Paul, for a second year in a row. We cannot recommend Paul highly enough - he's very experienced, friendly and fun. We all learnt a lot, despite very different levels of ability. Thanks Paul!
Jolan is a realy great teacher, we made a lot of progression just in two days time. We would recommend him. Thank you very much. Ariane and Tim
We had a wonderful week with Lukas! He was so patient with our nearly 3 year old little boy- H loved him and is still talking about his ski lessons with such fondness! Lukas impressed us with his patience and capability at keeping H safe whilst getting around the resort (both on red slopes and chairlifts). Lukas also went above and beyond to ensure the rest of us had a great week and despite not being my instructor, he took me out one afternoon to give me some tips on my skiing! Thank you Lukas- see you next year!
5 Star performance from Lloyd, Emily & Paul at Redcarpet Champery.I received a total of 5 (3hours) ski lessons within the Les Croset region, from baby greens to blues to a very little red slope.Lloyd scheduled the lessons, he was EXCEPTIONAL when it came to customer service. Listened and adapted when needed. He also went out of his way to arrange some paragliding and sent me my flight video via WhatsApp afterwards.Emily & Paul both provided my lessons.Both very easy-going, attentive, kind and strong (They needed to be strong to pick up my 6.4ft frame). They provided clear and easy instructions and mixed up the lessons to keep me motivated and engaged. (Very lovely people)I would happily recommend Redcarpet Champery.
What a great skischool! Our tree children had a great week with Tom and Manon, and made a huge progress in skiing! Keep up the good work.
My children had the luck to have the 2 most wonderful and patience full people to teach them to ski.. Emma was so sweet for our 3 year old girl. She learned her that skiing is fun. And my oldest had lessons from Lucas.. Despite the language barrier, Lucas learned him the basic of skiing with a lot of patience and a lot of fun. After every lesson my children asked when they would go skiing again!! I highly recommend this ski school because they are really helpful and understanding if the agreed time wouldn't work out. The people who work there are just amazing!
The ski lesson was amazing. I gained so much from the coach, and he is very kind and detail-minded. After the mistakes I made, he always pointed out the core problems which I can avoid from the moment on.
Our teenage son took a 2hour private snowboard lesson with Jack who was absolutely superb! He took the time to get to know our son and instantly built great rapport and understood his ability and how to progress him. Not only did our son have an awesome time, Jack went above and beyond to ensure our son was competent across all of the mountain. His attention to detail was spot on and afterwards our son was able to board the Swiss Wall in complete confidence. We can't recommend Jack enough and hope to ride with him on our return next year! Thanks Jack, you're a legend!
Our kids had 6 marvelous days with Lloyd (1) and Tom (5 days).Besides increasing there skills they had above all fun.Team Dutch out
Hele fijne les van Melanie gehad
New to skiing and had some lessons on my first ski trip with Red Carpet - Rochelle was supportive, helpful and patient with me and in only 6 hours I have come a very long way.Thanks to Lloyd and his great team for helping me to build confidence in a great sport.Highly recommend Red Carpet for lessons!
What a bunch of legends Lloyd and his Red Carpet team are – we cannot recommend them highly enough! Our 5 year old son Stanley had morning lessons with both Lukas & Emily throughout the week, as well as a 1st morning with Raphaella. It was his 1st time on skis and after starting the week on the nursery slopes he was snow-ploughing down red runs by the end of the week with a huge smile on his face and not fazed by anything. They got him skiing much quicker than we'd anticipated (Lukas even sent us notes with what to work on) meaning we could all ski as a family across Les Portes du Soleil in the afternoons. Stanley loved his time with them all – you guys really were amazing, thank you! Our eldest 2 children (Daisy aged 13 & Wilf aged 10) had daily lessons with Fred who was the perfect guy to push their abilities to the next level. Their confidence grew as the week progressed, and we'd pick them up at lunch beaming and exhilarated – with us struggling to keep up with them! Fred – you're a top man, thank you…don't hang up your skis as we hope to be back next year!
Antoine went out of his way to show us round the domaine in our final lesson, which was an amazing experience. Also everyone else in our group noticed how much we had both improved over the week. Merci!
We had such a great couple of lessons with Paul. Thank you!
Jack was the BEST! My boys had him for 5 days, 2 hour private lessons every morning & all day on Friday. I honestly only have good things to say. He is awesome. We go home today & one of my boys is crying he is going to miss him so much!He kept them safe, they learnt new stuff and overall became their friend so they could have so so much fun,Thank you Jack!Excuse my profile name my son changed it 🤯I'm Gen 😊We will we back ☺️I have been unable to submit another review due to email issue but can I also give a big shout out to Lukas.He took my 4 year old Freddie out onto the mountains & he had the best afternoon EVER!Thank you! You are Fred's new best friend.We will be back & booking with Jack & Lukas again 😊😊😊
Our instructor Jolan was very patient and calm. He has very good English and was able to explain the various techniques & instructions very clearly. He also has a multitude of different techniques to improve ski turns making the process much easier to grasp.
Superbe expérience avec un super moniteur ! Merci à Paul 🎿 ⛷️Nous recommandons à 200% 😉
I was part of a small intermediate group learning with Antoine. We were all really impressed with the coaching we received. From an initial safety briefing, taking time to understand what we all wanted to achieve, and then supporting and encouraging us, Antoine was brilliant. He is also quite a character and helped us have fun as well. If you meet Antoine, you need to let him show you his poles 😄 One day we swapped instructors with another group and learned with Gabriel, whom we also found to be just as encouraging and really insightful, also helping us overcome our fears and technical challenges. In debriefs over a drink, Antoine and Gabriel gave up their own time to give us feedback and encouragement. We saw many other Red Carpet ski instructors around with groups of all ages and their professionalism and sense of fun was clear to see. Based on our experience, I would recommend this ski school unreservedly. Oh yes, most importantly, our skiing and confidence came on in leaps and bounds.
Gabriel was my excellent instructor over the last week in Champery. He was patience personified and super encouraging as well as imparting loads of really helpful tips and advice to improve my skiing. I also really appreciated his ability to understand the levels of everyone in the group and to provide tailored advice. I highly recommend him!
Great lesson with Paul, very helpful and patient at helping me improve my carving
I was really happy with Redcarpet instructors. They all are enthusiastic to teach me and my kids. The kids already ask me to continue the lessons with them.ah.. my son missed one lesson because he was sick. Right away they ask me if he can do extra hours for the next days. I appreciated for all consideration as well.Lukas, Tom, Jack !! Thank you again.See you all next year again~~
Great day for my boys and me. Big carving progress. Thanks Tom.
Had a lesson with Lukas and had an amazing time on the snow. He is so patient and attentive through the lesson. He corrected all my posture and that had given me confidence to try the red part today. Thanks ☺️ again.
My friend and I had a lovely 3 hours snowshoeing with Tom. He was very patient with us, (especially as I am a cowardly cat going down hill) and distracted me brilliantly with his dubious jokes. Thoroughly recommend. Great exercise and beautiful stunning views without the pain of skiing !! Thank you Tom
Fantastic ski school - friendly, professional and a great team. Jack looked after me for a few days and quickly understood exactly what I wanted to get out of my lessons. Would highly recommend.
Antoine fue un gran profesor para mis hijos de 7 y 9 años!!!Con mucha paciencia les ayudo a tomar confianza y superar sus miedos. Gracias Antoine por tu dedicacion y calidez en las clases!!! Maria, Jacinta y Juan (from Buenos Aires)
Big thank you to Antoine and also Marion for the most amazing instruction on the slopes of Champéry! Thank you red carpet!
Antoine was absolutely fabulous! Both Aron and myself improved significantly under his watchful and kind eye! We both now enjoy our skiing even more than before! Thank you!
Very kind people, worth my money. My snowboard teacher Joey especially was wonderful. He was very skilled, patient and gave me personally fitted advice during and after the lesson. Definitely would recommend!
Jack was an amazing ski instructor for our family. We had no previous skiing experience and Jack ensured that we all learned the essential skills to be able to enjoy our time in Champery! Jack had the ability to both challenge and encourage us to bring out the best is us! We highly recommend Jack and the Redcarpet Swiss Snow Sport School!
Had 2 private lessons of 3 hours each in Les Crosets, by Marion and Emma together with my brother, to get us from snow plow to parallel and improve confidence. Very useful lessons!
We visited Champery and booked private snowboard lessons with Redcarpet. We were allocated Joey and couldn't have been happier. A really great instructor who listened to our concerns, praised our efforts and was incredibly knowledgable (as well as very patient!) Sending us hints, tips and videos to watch in the evening as well, to help us improve. Thank you Joey, you made our time in Champery!
I would definitely recommend this snow school to anyone, beginner and/or advanced skiers! All the instructors are kind and tailor make the lessons to suit the group/ individuals. The instructor in our group was Jack and we all had the best time with him! He helped with perfecting our technique and gave the best restaurant recommendations! Thank you to the whole team 🙂
My friends and I had lessons with Jack for 4 days. He was incredibly patient and took the time to explain to each of us what we needed to improve. If we didn't understand then he would try to explain a different way or with a different technique. I would highly recommend Jack to anyone wanting to improve their skiing. We definitely left the lessons feeling more confident and in control of our skiing!
My six year old son had lessons with Joey. Thomas was a complete beginner and Joey was fantastic with him. After a few days he was confidently skiing down the mountain and loved every second of it. Highly recommend Joey and the company in every way. See you again next year and thank you! x
Very nice experience! It was the first time my daughter was skiing and the teacher (Alize) was supernice and superprofessional. She also spoke very well Spanish which was very important for us.Experiencia fenomenal! Fué la primera vez que mi hija esquió y la profesora (Alize) fue encantadora y superprofesional. Además hablaba español muy bien
Antoine: Agréable professeur, méthodologique et encouragent. Je recommande vivement!
I enjoyed two days one on one tuition with Antoine. He is a very patient and encouraging teacher. With his help my skiing improved and I became a lot more confident. Thank you Antoine!
We had a great week with Red Carpet. We were a 'blue run' family, needing instruction and guiding and it was just the right mix between improving our technique but also making sure we had fun and saw as much of the Portes de Soleil as possible. Both our instructors were great especially with our youngest who really didn't want to listen to instruction, she just wanted to go fast. By the end of the week she was better and faster! Also being occasionally filmed was a great addition to see how we had come on and provide great memories from our time on the slopes. I would highly recommend them particularly for English speaking families.
Can't fault the team at RedCarpets, incredibly patient and accommodating for all my ski needs and questions! Take time to cover everything and never make you feel silly or left behind.I had lessons with Louise, Lloyd and Tom (and would rate them all 5*!!). All the instructions were so encouraging and helpful.Thank you all guys - wouldn't have been able to find my way around the resort and attempt the types of slopes I did without you!And you all took amazing pictures!!
Excellent 1 to 1 lessons as a beginner with instructor Antoine, learnt a lot very fast! Would recommend to anyone!
Jack was a brilliant teacher, he kept it simple for me and really helped build my technique and confidence even in tricky conditions. Would book again.
A big thank you to Red Carpet and a special mention to Jack Westcott, who has taught my children since they were 4 years old. Apart from teaching them the techniques of skiing, he has also imparted a love and passion for the sport. They just completed their 7th season with Jack and have returned home totally buzzing from their ski holiday.
Jolan was a fantastic and patient instructor, I was a beginner and by the end of the lessons I was able to tackle the red slopes, it took two days !!
Meet our expert Instructors
Our team of highly experienced & qualified instructors are ready to teach you this winter, and have some fun in the snow!