Come join us for a course
Redcarpet Champery has been giving snow sports lessons from this corner of the Portes Du Soleil mountains since 2005.
Our team of talented and inspired instructors are committed to helping you build confidence, and guide you to the next level in your skiing, boarding, hiking and/or general understanding of snowsports in the mountains. 
We have programs to match every ages and ability. Every lesson is built around you and what you'd like to experience on the mountains.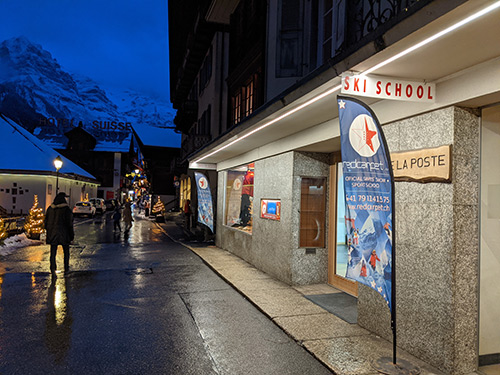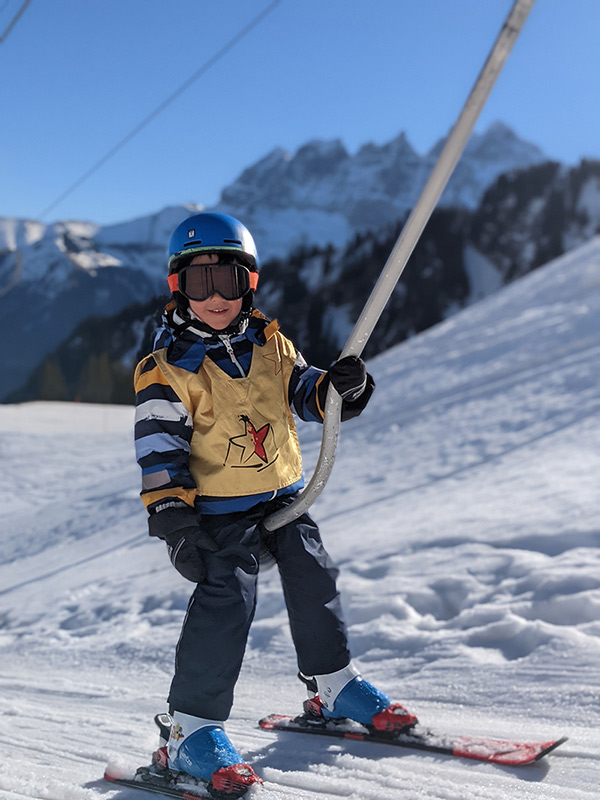 Only 90 minutes from Geneva
Champéry is the top snow sports destination
With direct access to Les Portes du Soleil, scenic Swiss village charm and a flourishing restaurant scene, Champéry is the perfect access point to the world's largest internationally ski domain with 201 ski lifts and 90 on-piste restaurants.
Regardless of the season, each day offers a new safari for skiers, hikers and mountain bike enthusiasts of all levels.
What Clients Say About Us
I had my first lesson with Paul Bertrand, and I couldn't ask for better. In less than 2 hours, I learned way more than I expected and ended up making two blue tracks on my own right after the lesson (I had never skied before). The best part of it, Paul always explained the best way to do the exercises (like snowplough) and the reason why it has to be the way it is. Overall, Ski Carpet instructors are excellent professionals and definitely worth your money if you know how to (better) ski.
One of the best kept secrets: super ski school with great organization and great professionals. Keep it up!
We had a fantastic experience with redcarpet!There were 4 instructors (Marion, Jack, Penelope and Ann) who gave classes to each one of the family members. All them did a great job, with a lot of patience and in a very effective way.Special mention should be made of the friendly and efficient treatment we received from Morgane. Our course had to be rescheduled due to a storm and she was helping us all the time and offering alternatives.Congratulations to the entire team, and thanks for the great moments!Sergio.
Sergio Antonio Escamilla L.
The instructors we had from Red Carpet were absolutely amazing - our 10 year old daughter got about six private snowboarding lessons and she progressed so much under Mitch's direction. I took some private ski lessons with Ashley and Genevieve who great in having me get my confidence back. We can't recommend this ski school enough!
Équipe très sympa. Toujours prêt à nous arranger. Lloyd super photographe pendant les cours. Morgane qui se plie en 4 pour nous permettre de bien profiter. Ma fille de 5 ans a pris 5 x 2,5h de cours et elle a fait une énorme progression. Ce sont des groupes de 3 a 4 enfants c'est parfait! Elle n'avait jamais été sur une piste et maintenant elle va partout. Merci 🙏🏼
Great personalized service, great recommendations and flexibility to adapt to what we were looking for. I wish ski schools elsewhere had such client-focused approach and professional & nice staff.
Meet Our Expert Instructors
Our team are highly experienced and qualified, have skied the Portes Du Soleil resort for many years and, between us we have instructors who can talk your language.